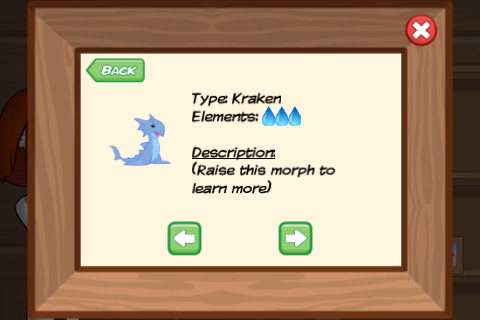 The Kraken's name comes from the mythological giant squid that dwells near the costs or Norway and Greenland.
Krakens use the move Freezing Wave .
To Obtain
You must feed a Ness water crystals ONLY. Feeding it fire crystals may result in an Inky, and giving it earth crystals might turn into a Skippy.
Attributes
N/A
Description
He has been released!